We stand for equality and dignity – a message from the CEO
TireHub Statement in Response to Racial Injustice
From Peter Gibbons, CEO
To Our TireHub Family:
The events of the past week, indeed the last few weeks, have been disturbing, often heartbreaking, and a source of great pain for all of us. We mourn not just George Floyd, but other victims including Breonna Taylor, Ahmaud Arbery, and the so many others who have needlessly lost their lives to intolerance and racism.
In so many cities where these tragedies have occurred, TireHub has a presence – including Minneapolis, Louisville, and Atlanta. As a member of these communities, we have a responsibility to stand for equality and dignity and against racism and injustice.
At TireHub, we take pride in 'Saying Yes.' In the context of our business, 'Saying Yes' refers to our customers and the customer experience that reflect the values we so passionately believe in. But the tragedies of recent days highlight how else we can extend our commitment to 'Saying Yes.'
Saying Yes, the senseless killing of African Americans needs to stop.

Saying Yes, we need to champion causes that empower people to love more and hate less.

Saying Yes, Black lives matter.

And Saying Yes, we cannot be silent or indifferent.
In the midst of this time for change, we can and must act. As a start, we are making a financial donation to Color of Change, an organization committed to helping people respond effectively to injustice in the world around us.
Additionally, we will arm our Hubbers with resources to learn and do more. We will provide forums for open and transparent communication and we will evaluate ways in which we can give back to our local communities and the individuals and organizations demanding the change that is long overdue.
Further, those who wish to leave a personal comment of support may do so here: https://www.linkedin.com/company/tirehub/
The core values of TireHub reflect a passion for people – all people. Now, more than ever, we must hold true to these values and be proud of them. We commit to continued support and action for our Hubbers, customers and communities and to the goal that all people are treated equally.
As always, take care of each other and stay safe.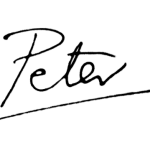 Peter Gibbons